Mima Mounds can be found throughout the world but primarily are located West of the Mississippi in America. The mounds measure a few inches in height to 100 feet in height with diameters from a few feet to over 1,000 feet. The mounds occur throughout the world by the millions and represent a major unexplained phenomenon for scientists.
The origins of the Mima mounds has been debated for many years and consists of numerous theories. The reality of the Mima mound phenomenon seems to be more polygenetic in origin, meaning there is no single explanation but a multitude of explanations for the origin of the mounds.
The view from space will be the ultimate tool for determining the true origins of the Mima mounds.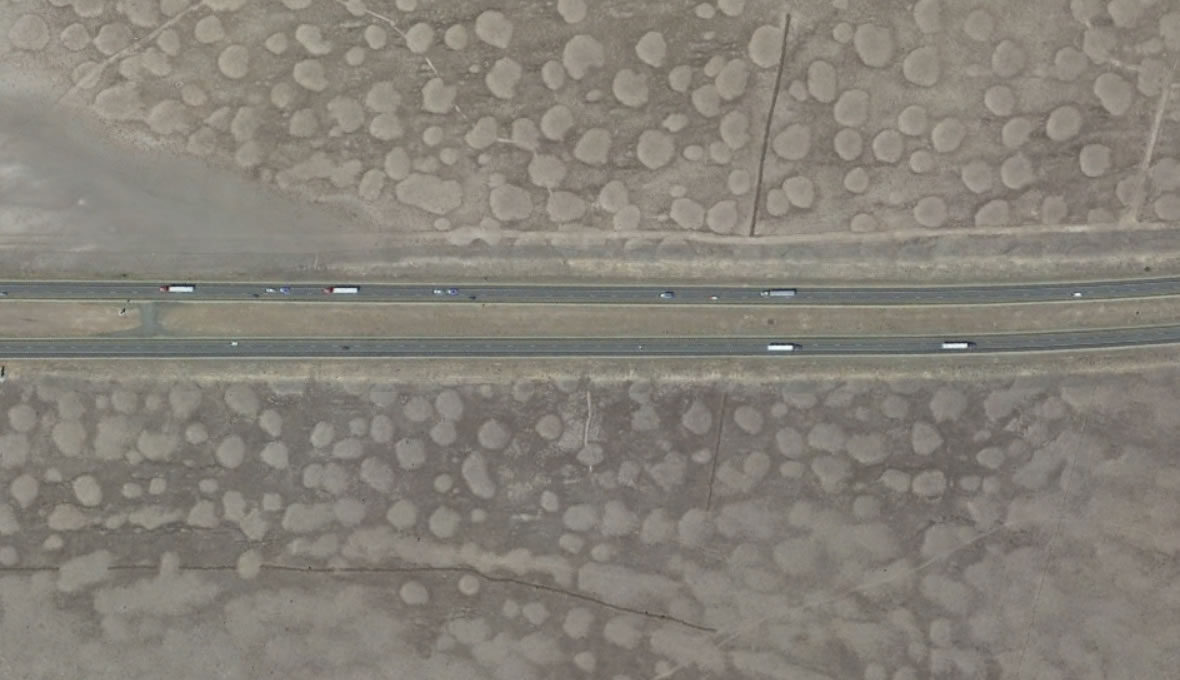 Mound Theories:
Gophers
Water Erosion
Periglacial action, evidence from the last Ice age
Earthquake vibrations causing gridded mounds
Ant Hills
Human Mechanism
Wind Action
Native American Construction
Nesting Fish
Recommended Reading:
Mounds of Mystery